Music Journalism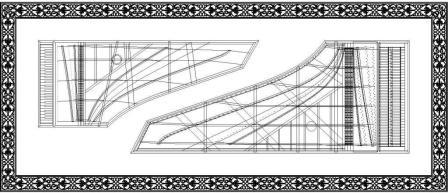 Fanfare--The Magazine for Serious Record Collectors
I joined the staff of Fanfare in 2009. Since then I have had the opportunity of interviewing many notables in the world of Early Music, including Jeanne Lamon, Ronald Brautigam, Scott Metcalf (director of Blue Heron), Rebecca Pachefsky, and Nicholas McGegan. I'm honored that many of these reviews and interviews have seemingly acquired a "life of their own", showing up throughout the Internet in press releases and advertising.


My interview with Nicholas McGegan recently appeared in the September/October 2016 issue. Here's a transcript of the text, complete with a review of the new recording of Scarlatti's La Gloria di Primavera:



Interview with Nicholas McGegan



If you are a subscriber, I invite you to visit the Fanfare website and search the extensive archive.
The Double Reed
The Double Reed is the journal of the International Double Reed Society (IDRS), published quarterly. In June of 2007, at the IDRS convention in Ithaca, New York, I had the honor of interviewing two outstanding musicians, oboist and scholar Geoffrey Burgess, and bassoonist Marc Vallon.

The editors of The Double Reed, Dan Stolper and Ron Klimko, graciously agreed to print the two interviews, and they appreared recently in Volume 31, No. 2.

You can read the texts of these interviews by clicking on the picture below. The PDF file is password-protected--use the password "provo2008" to access it. Once the PDF is opened, you'll have to scroll down some to find the articles--the Geoffrey Burgess article is at the beginning of the 'Articles' section.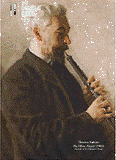 Groves Dictionary of Musical Instruments, second edtion
In September of 2012 I submitted 13 articles for the Second Edition of the Groves Dictionary of Musical Instruments, which has now been published. The articles deal with prominent makers of woodwind instruments such as Guntram Wolf, Paul Hailperin and Piet de Koningh. There's even an article about Peter Schikele! The five-volume set can be purchased by going here.
© 2017 Kai Industries