Displays and Exhibits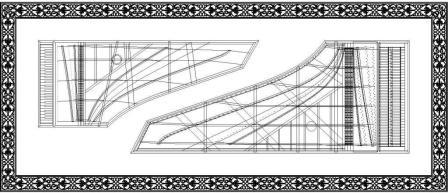 For over 25 years, I labored in the display and exhibit field as an engineer/detailer. My last job was as Director of Engineering at EEI Global, an exhibit house in Rochester Hills, MI. The job came to an end in 2009 when EEI Global lost its Delphi account, and half of the front office was let go.

Since then I have worked as a free-lance CAD detailer for H.B. Stubbs (now defunct), where I was employed from 2002 to 2007 as Senior Engineer. One of the more interesting projects that I completed as a free-lancer at Stubbs was the so-called 3D Mass Display for Panasonic at the 2011 CES Show in Las Vegas.

Scroll below to see some pictures of the enormous steel support structure designed to carry 65 monitors, some of them as large as 105" diagonal.