Clavichord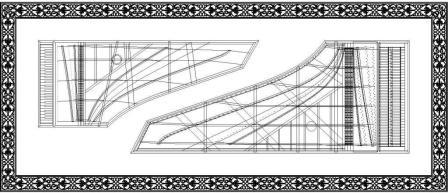 In November 2011 I completed a 5-octave unfretted clavichord after an instrument by Johann Heinrich Silbermann (Strassbourg, c.1775) in the Germanisches Nationalmuseum, Nürnberg.


Photos of the original:






Photo of the copy:



The casework was executed in cherry with a French polish finish. The soundboard is seasoned alpine spruce, carefully thinned and tapered towards the treble to insure good balance with the bass. The bass in this instrument is unusually strong, thanks to custom overspun strings from Peter Bavington for the 20 lowest notes. The brass hardware (copied from the original) was supplied by David Law.


View of the keyboard:




View of the soundboard rosette, carved from three layers of parchment:




I am currently taking orders for further clavichords based on Silbermann--please inquire as to price and availability.